HOME
PARROTHOUSE / HOUSE OF FEATHERS INC WILDHEART PETS
HOME PAGE
Welcome to Wildheart Pets/Parrothouse
Wildheart Pets & Aquatics

Wharf Road
Maindee
Newport
Monmouthshire
Np19 8eu
SHOP Tel: 01633 255655
SUE MOBILE: 07557434652
TRACY-ANN MOBILE: 07402847853
TRACY-ANN Email: wildheart63@googlemail.com

SUE Email: wildheartpets@hotmail.co.uk
Hours of opening:
Mon 10 am - 6 pm

Tues 10am - 5.30pm
Wed 10 am - 6pm
Thur 10 am - 5.30 pm
Fri 10 am - 5.30 pm

Sat 10am - 7pm
Sun 12am - 3 pm
NATIONAL EXHIBITION SHOW WINNERS 2015 & 16

WE ARE PROUD TO ANNOUNCE THAT TWO OF OUR PARROTLETS HAVE COME 1ST - PLACE BEST IN SHOW AT THE NATIONAL EXHIBITON BIRD SHOW 2015.
MALE SPECTACLED PARROTLET : 1ST PLACE BEST IN SHOW
FEMALE GREEN RUMPED PARROTLET : 1ST PLACE BEST IN SHOW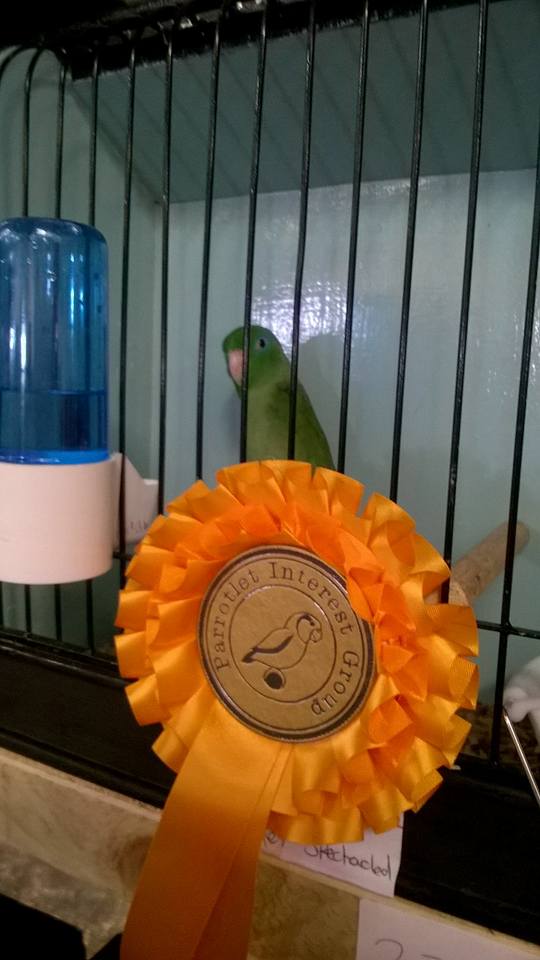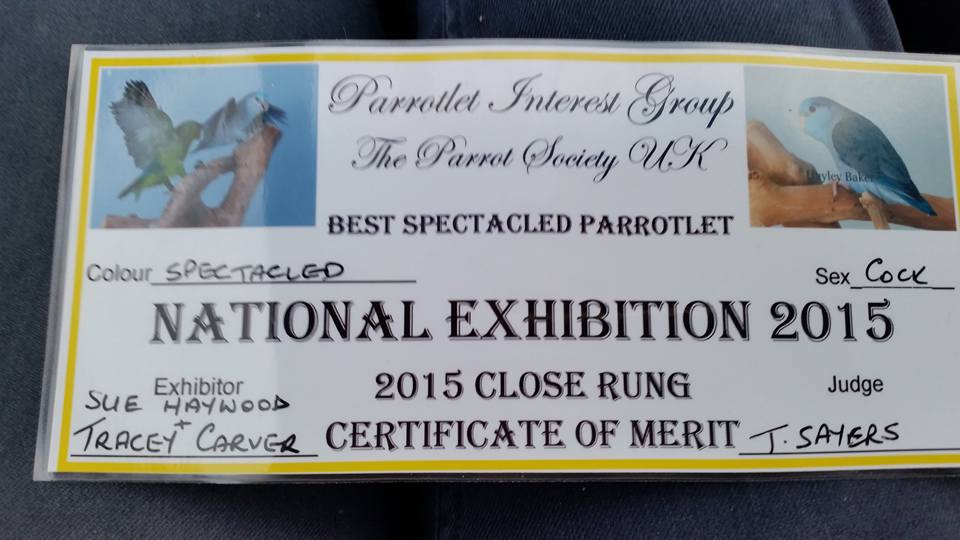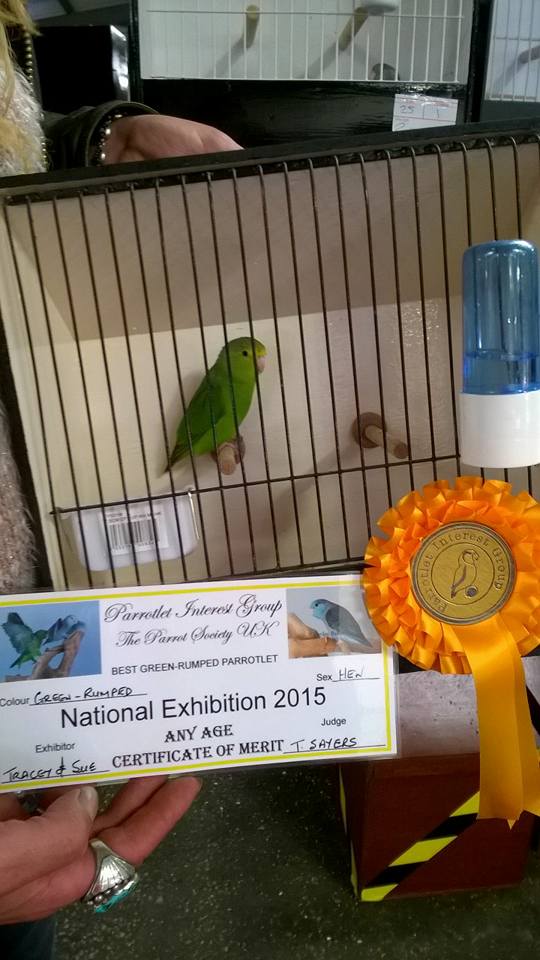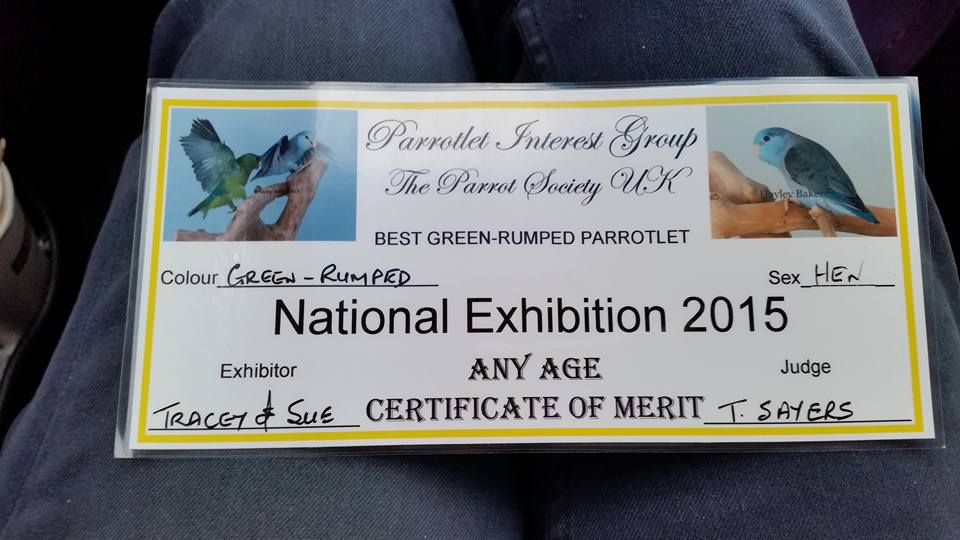 We also won again, two 1sts, a 2nd, 3rd, and 4th place
at the National Exibition 2016 show

ZUPREEM PELLETED DIETS AND TREATS
AT LAST WE HAVE FINALLY MANAGED WITH OUR INFLUENCE TO GET THE ZUPREEM PELLET DIETS AND TREATS BACK INTO THE UK AND ON OUR SHELF AFTER ALMOST 2 YEARS ABSENCE. WE ARE PLEASED TO SAY THAT THIS TIME IS FOR GOOD, AS THE U.K. FRANCHISE IS NOW IN MUCH MORE CAPABLE HANDS. THESE WORLD LEADING PELLET PRODUCTS ARE NOW FOR SALE AT THE SHOP, FROM 20LB SACKS DOWN TO AS SMALL AS 250GM BAGS. THIS IS WITHOUT DOUBT THE HEALTHIEST WAY TO FEED YOUR BIRDS, WITH ALMOST NO WASTE AT ALL, AND NO NEED TO FEED ADDITIONAL FRUIT, VEG OR NUTS EVER AGAIN, OR ADDITIONAL VITS AND MINS. WE HAVE HAD TERRIFIC RESULTS FROM OLD AS WELL AS NEW CUSTOMERS WHO HAVE TRIED THIS RANGE ON THEIR BIRDS. IN FACT WEVE HAD 100% POSSITIVE FEEDBACK, WITHOUT ANY PARROTS OR PARAKEETS REFUSING THEM. IF YOU WOULD LIKE ANY HELP OR INFORMATION ABOUT THESE DIETS PLEASE DONT HESITATE TO ASK
AND NOW AVAILABLE SMALL SIZE ZUPREEM FRUITBLEND FOR PARROTLETS, LOVEBIRDS, COCKATIELS AND LIKEWISE

VERY IMPORTANT NOTICE TO ANYONE LOOKING TO PURCHASE A PARROT OR ANY BIRDS OVER THE INTERNET
It has been brought to our attention, over and over again this year that there are a high amount of scammers on the internet, these people are advertising birds for sale and saying they will also deliver the bird. They are asking for payment in full including delivery charges, and the payment to be paid into a post office account, and often miscellenious accounts. PLEASE BE WARNED these accounts are not traceable you loose all your money, and the birds advertised dont even excist.
Our heart goes out to anyone who has been caught up in these scams, and again tonight we have been contacted by a lady who has lost Nearly £800 for a baby African Grey for sale by one of these scammers. It appears this year there are even more of them out there, so please be careful before parting with your money on something your not going to get.
If you are going to use the internet to purchase a bird, Ask for proof of the bird... get them to take a video or photo on their mobile showing your name on paper or something you have asked them to right when they video the bird your buying. NEVER pay more than a fair deposit, and only make payment in full when you get your bird.
Or contact us,We wish you good luck
Tracy-Ann x

OUR NEW FISH SECTION HAS NOW FITTED AND IS NOW FULLY UP AND RUNNING.
WE ARE NOW GOING TO BUILD A COLD WATER POND FISH SECTION WHICH WILL BEGIN THIS WEEK 10TH 3RD 2017. THIS WILL BE USED TO STOCK OUR KOI CARP, AND STURGEON.

KEEP A LOOK OUT ON OUR NEWS & INFO PAGE,

Heres to a wonderful 2017 to all our customers, past and present, Thank you for all your support
Tracy-Ann & Sue x

(IMPORTANT NOTICE.....PLEASE READ LIFE SAVING ARTICLE ON THE NEWS & INFO BUTTON)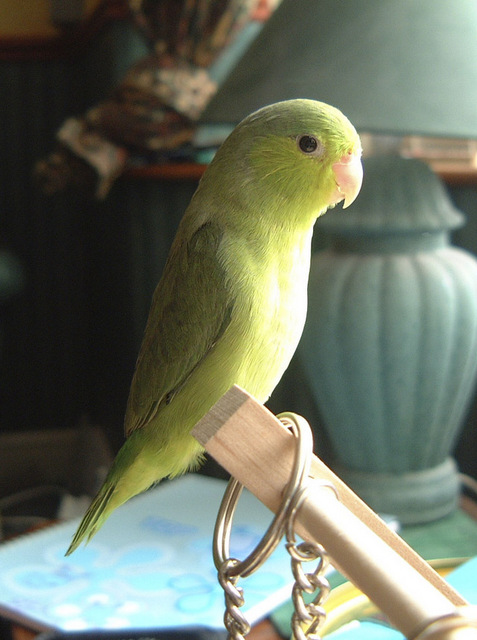 Green Female Celestial Parrotlet (Lollie) R.I.P
OUR DARLING DOGS, BELLA & JAKEY (BELOW), WITH 3 OF OUR H/R BABY CONGO GREYS, ALL HAVING A NAP IN FRONT OF THE FIRE.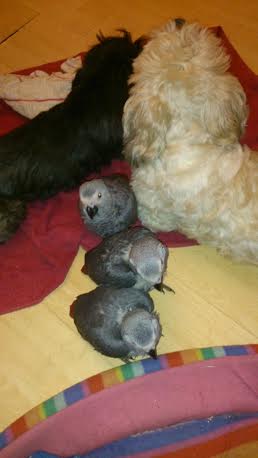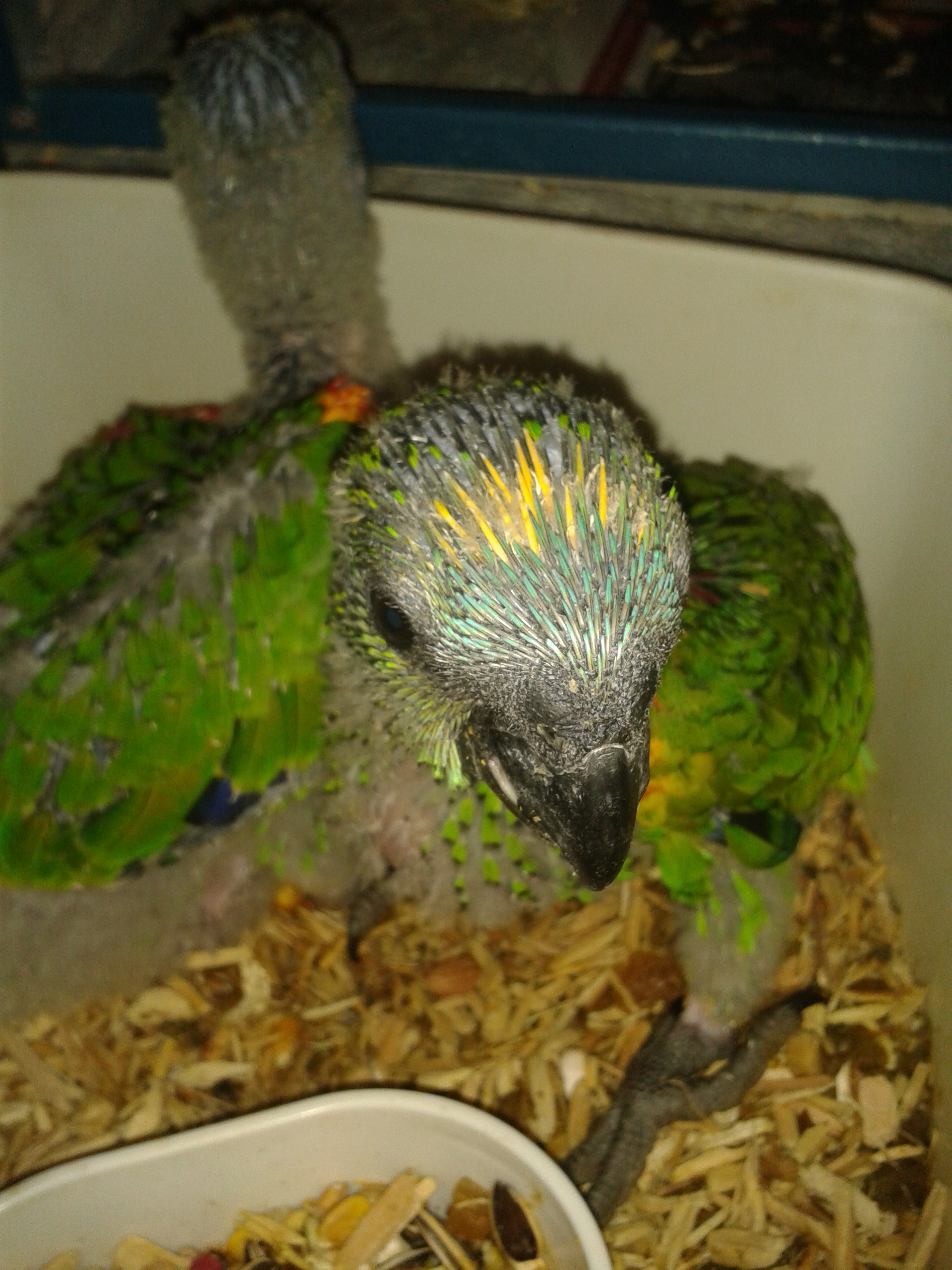 BABY BLUE FRONTED AMAZONS (2014)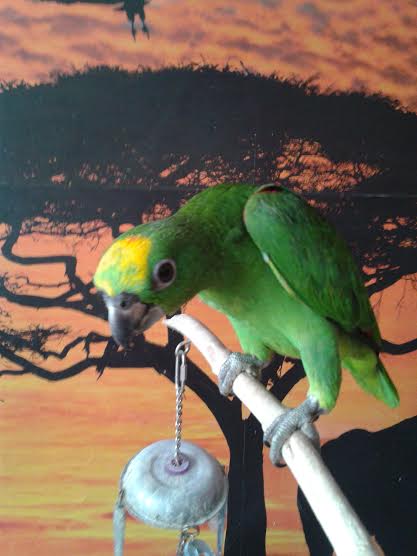 BABY YELLOW CROWNED AMAZON
(2014) NEW BABIES DUE MAY-JUNE 2015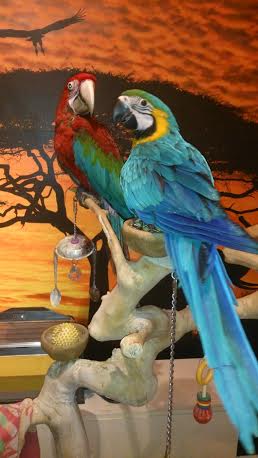 BABY GREEN WING & BLUE & GOLD MACAWS

DECEMBER (2013)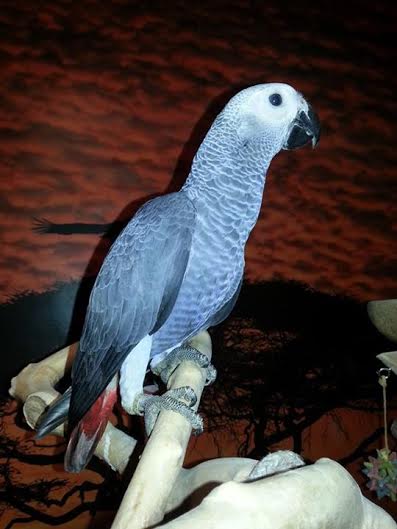 H/R BABY CONGO AFRICAN GREY (2014)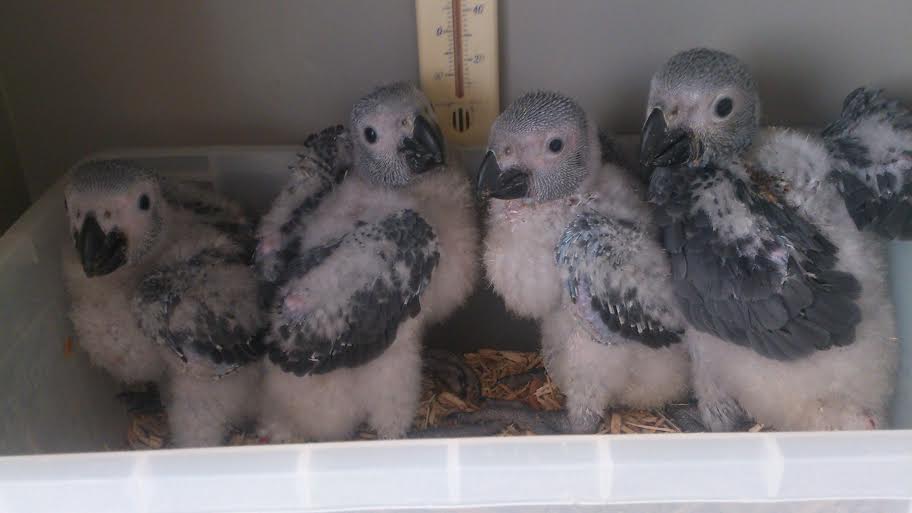 H/R BABY AFRICAN GREYS (2014)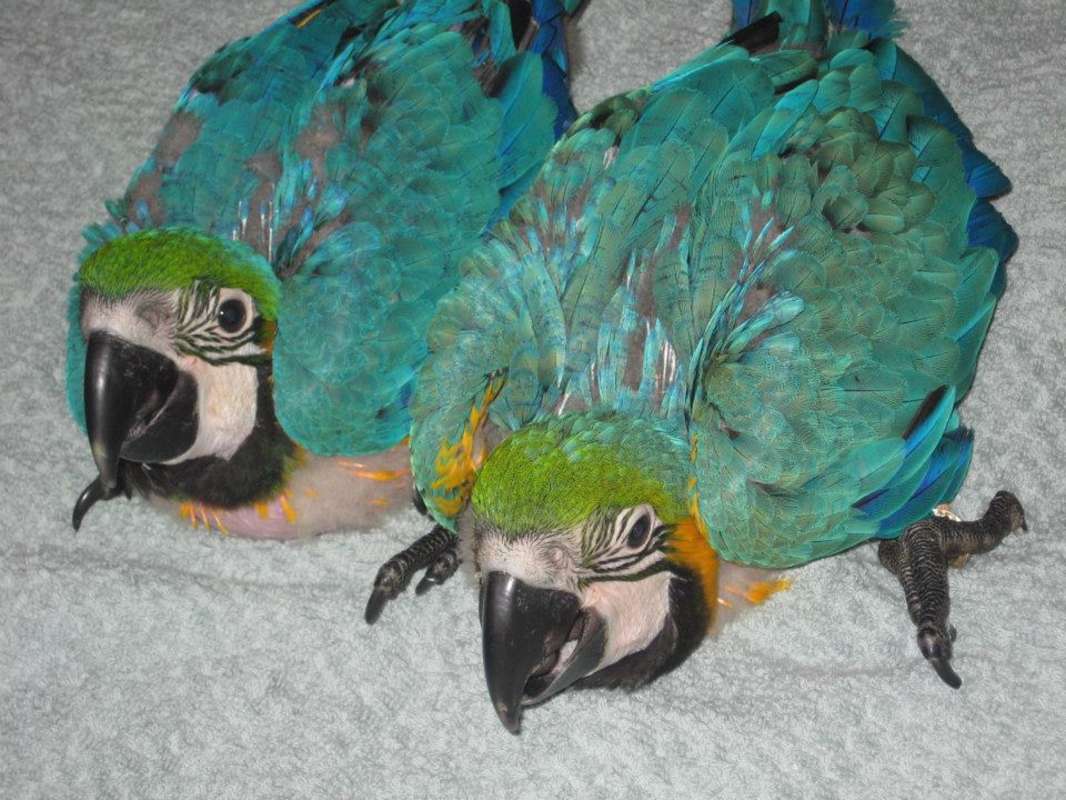 H/R BABY BLUE & GOLD MACAWS (2014)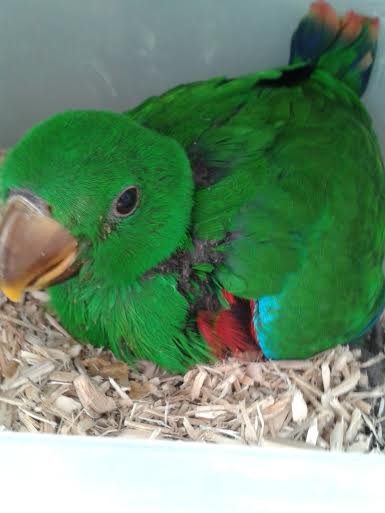 H/R BABY ECLECTUS PARROT (2014)
---
Please note, its a very large shop, so if you dont get an answer, please keep trying, often we are busy at the bottom end of the shop and the phone rings it is not always heared. Also we dont always get chance to listen to our voice mails, so if you dont get a reply, please try again
Thank you
T-A x

PICTURE BELOW OF THE FRONT END OF THE SHOP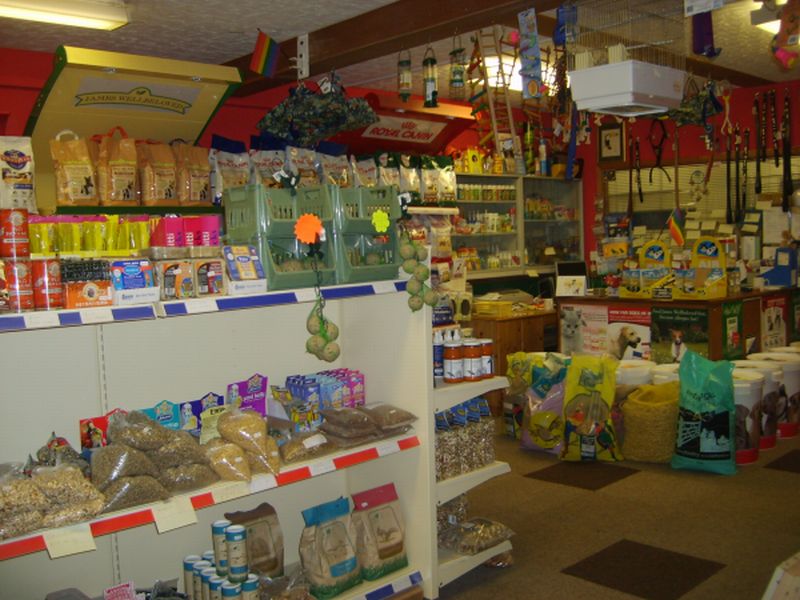 Specialist Breeders & Handrearers of Exotic Parrots & Parakeets
PLUS EXTENSIVE STOCK OF COLD WATER & TROPICAL FISH

PLEASE NOTE: If we have not got the bird or fish your looking for listed, please contact us as we can often get what your looking for.

Based In Newport South Wales,
Established Bird Breeders since 1971
Petshop owners since 2007
We pride ourselves in raising adorable sweet,cuddly tame hand reared baby birds from Lovebirds to the largest Macaws. We set ourselves a very high standard, and only the sweetest babies are allowed to go to homes as future companion pets. We have an amazing reputation, with customers from all four corners of the UK including Scotland, Ireland, and even off shore.
Some of our previous babies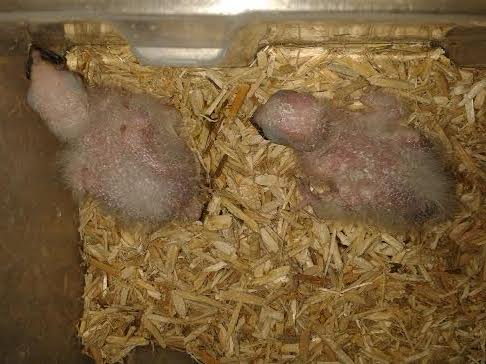 Baby Congo African Greys
( just out of the nest box 2014)
HOW IT ALL BEGAN!

IT ALL STARTED A LONG TIME AGO, WHEN A TRACY-ANN JUST 3 YEARS OF AGE WAS GIVEN A TINY CANARY EGG TO HOLD IN HER HAND, AND WAS TOLD BY HER FATHER (AN ESTABLISHED BIRD BREEDER) "HOLD IT STILL AND BE VERY CAREFUL NOT TO DROP IT, WATCH VERY CLOSELY"
MY FATHER HAD PLACED AN EGG IN THE PALM OF MY HAND, THAT WAS JUST MOMENTS AWAY FROM HATCHING OUT. FROM THE VERY MOMENT THAT CHICK APPEARED, AND CHIRPED ITS FIRST BREATH....I WAS WELL AND TRUELY HOOKED.
FROM THE VERY YOUNG AGE, MY FATHER WOULD TAKE ME UNDER WING, WHILST DOING HIS ROUNDS, AROUND HIS MANY AVAIRYS. HE WOULD INVOLVE ME, BY GETTING ME TO PUT THE SEEDS IN DISHES, AND FILL UP THE WATER DRINKERS. WHEN I WAS ABOUT 6, HE GAVE ME MY FIRST PAIR OF BIRDS TO CARE FOR MYSELF,THEY WERE A PAIR OF FINCHES, AND WITHIN NO TIME AT ALL,THEY PRODUCED YOUNGSTERS. BY THE TENDER AGE OF 8, HE BUILT ME MY OWN AVAIRY, IN WHICH I KEPT MANY MANY SPECIES OF FINCHES. i OUT BRED THIS AVIARY IN NO TIME, SO I DECIDED TO CHANGE SPECIES AND GIVE MY SELF MORE OF A CHALLENGE. THIS WAS THE BEGINNING OF KEEPING COCKATIELS, AND IT WASNT TO LONG BEFORE I BEGAN HAND REARING THEM, BACK THEN THEY WERE SELLING FOR TWENTY POUND EACH...LOL
AFTER MANY YEARS REARING COCKATIELS, I STILL DIDNT FEEL IT WAS ENOUGH OF A CHALLENGE FOR ME, SO I MOVED ON TO PARROTS, AND NEVER LOOKED BACK.
SUE MET MY WORLD MANY YEARS AGO, WHEN AS A FREE LANCE JOURNALIST SHE WAS THERE TO INTERVIEW ME FOR A LOCAL PAPER....SHE WAS TOTALLY SMITTENED WHEN SHE SAW A CLUTCH OF PARROTLETS BEING HAND FED....FROM THAT DAY THERE WAS NO TURNING BACK FOR HER EITHER, SO MUCH SO, THAT NOW WE ARE PARTNERS, AND IT PROGRESSED TO THE OPENING OF OUR OFFLINE SHOP WILDHEART PETS BASED IN NEWPORT. WE OPENED THE SHOP, SIMPLY BECAUSE OUR HOUSE WAS FILLED WITH STOCK, CAGES, TOYS ECT. WE NEVER HAD TIME TO OURSELVES, OR BACK THEN, TIME WITH OUR CHILDREN ON WEEKENDS, AS WE HAD A CONSTANT LINE OF CUSTOMERS CALLING TO OUR HOUSE, TO COLLECT OR VIEW THEIR BABIES.CHRISTMAS EVE'S FOR US WAS A NIGHTMARE, OFTEN HAVING A HOUSE FULL OF STOCK WAITING FOR CUSTOMERS TO PICK UP THERE ORDERS, AND BABIES. OPENING THE SHOP WAS ALSO ANOTHER WAY OF FINDING HOMES QUICKER FOR THESE BEAUTIFUL BABIES WE REAR. CUSTOMERS CAN COME TO OUR SHOP, AND EVERYTHING THEY NEED IS ALL UNDER ONE ROOF (3500 SQF) TO BE EXACT.
VERY PROUD!
THE UK'S FIRST HAND REARED PARROTLETS
MANY PEOPLE MAY NOT KNOW THIS, BUT TRACY-ANN WAS THE VERY FIRST BREEDER IN THE WHOLE OF THE UK INCLUDING SCOTLAND, AND IRELAND TO ACTUALLY HAND REAR PARROTLETS, SUE THEN JOINED ME IN 2005. YES BELEIVE IT OR NOT THEY HAVE BEEN HAND REARED IN THE USA FOR APPROX 30 YRS NOW, BUT NOBODY ELSE HAD EVER HAND REARED THEM. IT WASNT UNTIL I DECIDED TO REAR MY FIRST CLUTCH, AND AFTER MUCH RESEARCH, I DISCOVERED THEY HAD NEVER BEEN KEPT HERE AS PETS AT ALL. A WONDERFUL GENTLEMAN BY THE NAME OF "STAN HODGEKINSON" (R.I.P.) ON HIS RETIREMENT FROM BREEDING PARROTLETS ( DUE TO TERMINAL ILLNESS), HELPED ME SET UP MY ORIGINAL STUD BACK THEN WITH ALL WHAT WAS LEFT OF HIS BREEDING BIRDS, OVER THE NEXT FEW YEARS A WONDERFUL FRIENDSHIP GREW, MANY HOURS OVER THE PHONE SEEKING HIS WEALTH OF KNOWLEDGE ON THESE WONDERFUL LITTLE BIRDS, AND NEVER ONCE DID HE EVER DRAW A BLANK ON ANY OF THE QUESTIONS I WOULD ASK OF HIM. iN FACT BACK THEN AMUNGST THE PARROTLET BREEDERS STAN WAS KNOW AS "STAN THE MAN" AND THAT HE HAD BRED EVERY MUTATION THAT WAS POSSIBLE AND BACK AGAIN. THERE WAS NO OTHER BREEDER WHO ACHIEVED WHAT HE DID WITH PARROTLETS, TO THIS DAY, AND I DOUBT THERE EVER WILL BE. HOWEVER STAND WAS JUST A BREEDER THE BEST THERE WAS, BUT HE NEVER DID HAND REAR, IN FACT HE NEVER EVEN KEPT ONE AS A PET IN HIS HOME. I TRIED MANY TIMES TO CONVINCE HIM TO DO SO, AND DURING ONE VISIT TO HIS HOME IN DERBYSHIRE HE ACTUALLY AGREED TO DO SO, BUT SADLY HE PASSED AWAY BEFORE DOING SO. I HAVE VERY FOND MEMORYS OF STAN, AND OFTEN THINK WHAT MAY OF BEEN IF WE HADNT OF MET, THAT LOVELY GENTLEMAN WITH THE FLAT CAP LOL. I ALSO TRIED SO HARD TO GET HIM TO WRITE A BOOK WHILST HE STILL COULD, AND HE JUST REPLIED MAYBE ONE DAY...SOME BOOK IT WOULD OF BEEN, HE ACTUALLY STARTED KEEP PARROTLETS AT THE END OF THE SECOND WORLD WAR,,,WHAT AND ACHEIVEMENT. GOD BLESS HIM.
THE HAND REARED BABIES

I COULDNT EVEN PRICE THEM, AS I HAD NO PRICES TO GO BY ONLY THE PRICES FOR BREEDING BIRDS. AGAIN I HAD TO RESEARCH THIS, WITH A LITTLE HELP FROM AN AMERICAN WEBSITE CALLED " SHADY PINES" WHERE I BEGAN TO GATHER MUCH KNOWLEDGE THEY HAD BEEN HAND REARING AT LEAST 20 YRS BEFORE ME. AND BELEIVE IT OR NOT, THEY ACTUALLY COST HUNDREDS OF POUNDS IN THE USA BACK THEN AND STILL DO TO THIS DAY. I KNEW THESE PRICES WOULDNT WORK OVER HERE, SO I ACTUALLY PRICED THEM, BY CUTTING THE PRICE IN HALF, AND HALF YET AGAIN. IT OBVIOUSLY WORKED, BECAUSE WE NEVER HAVE BABY PARROTLETS WAITING FOR HOMES, QUITE THE OPPOSITE ACTUALLY. IN THIS COUNTRY BIRDS PRICED TO HIGH, CAN SIT FOR WEEKS AFTER WEANING, WAITING FOR HOMES. OUR AIM IS TO FIND HOMES ASAP, WHICH IS WHY OUR BIRD PRICES ARE MORE THAN FAIR. THE ONLY DRAW BACK WITH HAND REARING PARROTLETS, IS ITS A MASSIVE COMMITMENT, AND RESPONSABILITY, DUE TO THE FACT THAT THEY HAVE TO BE FED EVERY 2 HOURS, UNLIKE THE BIGGER PARROTS THAT CAN GO UP TO 4 OR EVEN 6 HOURS.
IF YOU WOULD LIKE TO VISIT US YOU ARE VERY WELCOME
TRACY & SUE X